Mozilla t-shirt time capsule
I moved around a lot over the past year and ended up putting a bunch of old t-shirts into a trunk and forgetting about them. My one-o-clock-in-the-morning brain decided now was a good time to go through the trunk and get rid of all those old shirts I never wear. It turns out we Mozillians used to really like making t-shirts. Below is a pile of shirts I found from around 2005-2011 or so. How many can you identify?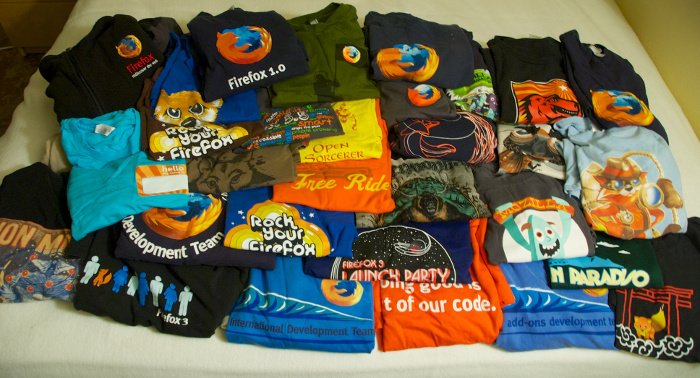 This is a static site. If you have any comments please start a thread in the fediverse and
tag me
or
send an email
.